Back
29 Oct 2020
"Jockey Club Age-friendly City Project" Online Public Forum - Respect and Social Inclusion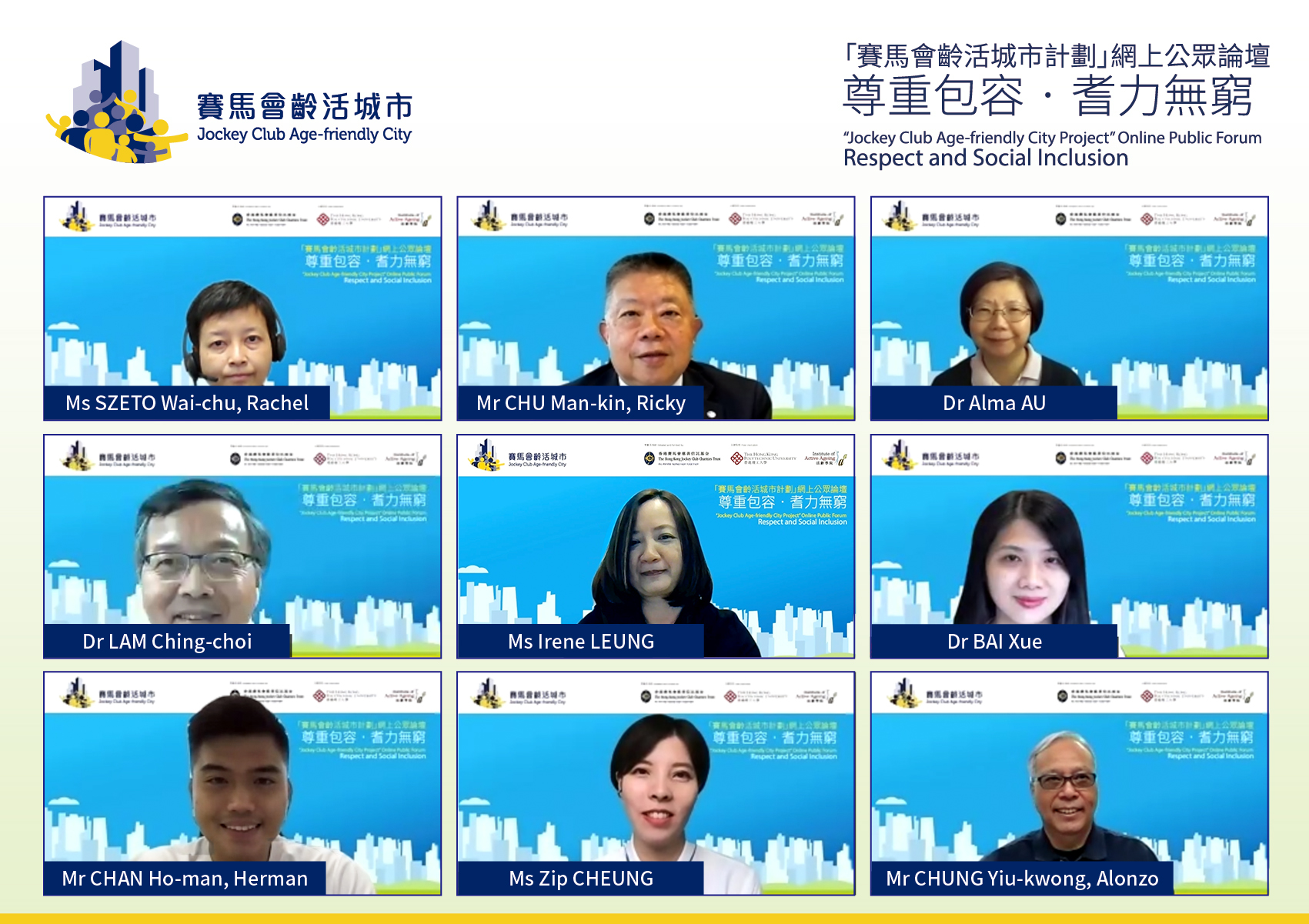 Promoting respect for the elderly and an inclusive society encourages older people to participate more in the community and maintains their physical and psychological health. The Institute of Active Ageing of The Hong Kong Polytechnic University (PolyU) organised an online public forum on "Respect and Social Inclusion" on 29 October 2020 with an attendance of around 220 participants from different sectors. Through the keynote presentations and panel discussion, the forum aims to help the public to have a better understanding about the needs of the elderly and to give a recognition to their contributions. It is hoped that by promoting a positive image of the elderly, we are able to nurture an age-friendly culture that values respects and inclusion.


At the forum, Ms Irene LEUNG, Head of Charities (Trust-Initiated Projects Management) of The Hong Kong Jockey Club delivered the opening remarks. In the keynote presentation, Dr LAM Ching-choi, Chairman of the Elderly Commission, shared his views on the opportunities and challenges in building a positive image for the elderly, while Dr Alma AU, Associate Professor, Department of Applied Social Sciences of PolyU shared the findings and their implications of the baseline assessment related to respect and social inclusion under the JCAFC Project.
During the panel discussion, Dr BAI Xue, Director of IAA and Associate Professor of the Department of Applied Social Sciences of PolyU, served as a moderator to facilitate the discussion on ways to promote a positive image of older people so as to nurture a culture of respect and social inclusion in our community. Panelists that participated were: Dr LAM Ching-choi, Chairman of the Elderly Commission; Mr CHU Man-kin, Ricky, Chairperson of the Equal Opportunities Commission; Ms SZETO Wai-chu, Rachel, Chief Officer (Elderly Service) of The Hong Kong Council of Social Service; Mr CHAN Ho-man, Herman, Co-Founder & Executive Director of Eldpathy; Ms Zip CHEUNG, Founder & CEO, OHH Dear Communications; and Mr CHUNG Yiu-kwong, Alonzo, Ambassador of the JCAFC Project. The guests shared and discussed on the perspectives of policy making and legislation, service innovation, inter-generational experiences, role of media and self-learning of the elderly.
An interactive session was arranged during the forum, where participants could express their views on different topics related to "Respect and Social Inclusion". Most participants agreed that elderly people were given sufficient volunteering opportunities to share their experiences and expertise, the service industries were polite and helpful to the elderly, and the elderly could participate in the family activities organised by the community. On the other hand, it was reflected that there should be more consultation channels for the elderly to participate in decision making and designing services and products, economically disadvantaged elderly could enjoy different services, and students could learn more about ageing need and interact with older people. (details shown in table below)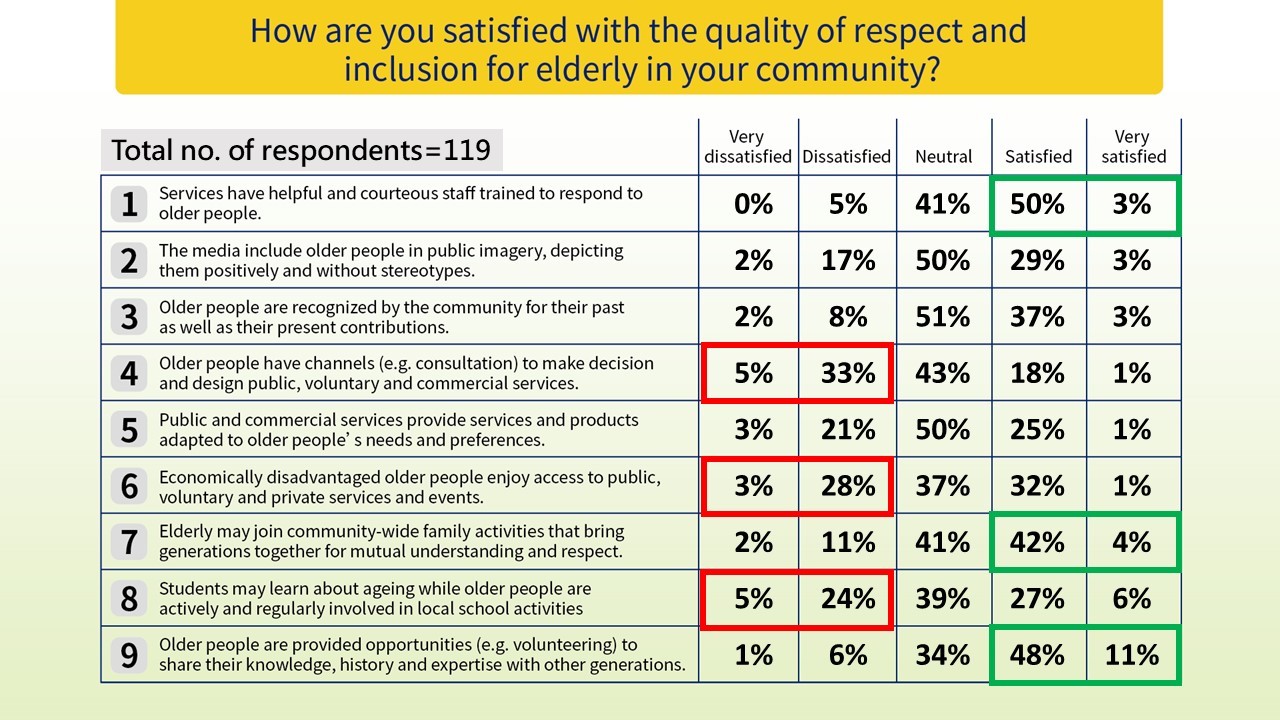 Rundown:                 Click Here

Resource Booklet:   Click Here (Chinese version only)

Forum Highlights (Chinese version only): 
PowerPoint Presentation:
Speaker: Dr LAM Ching-choi (Chairman of Elderly Commission)

Title: Challenges and opportunities in building an "active" "ageing" image for the elderly (in Chinese only)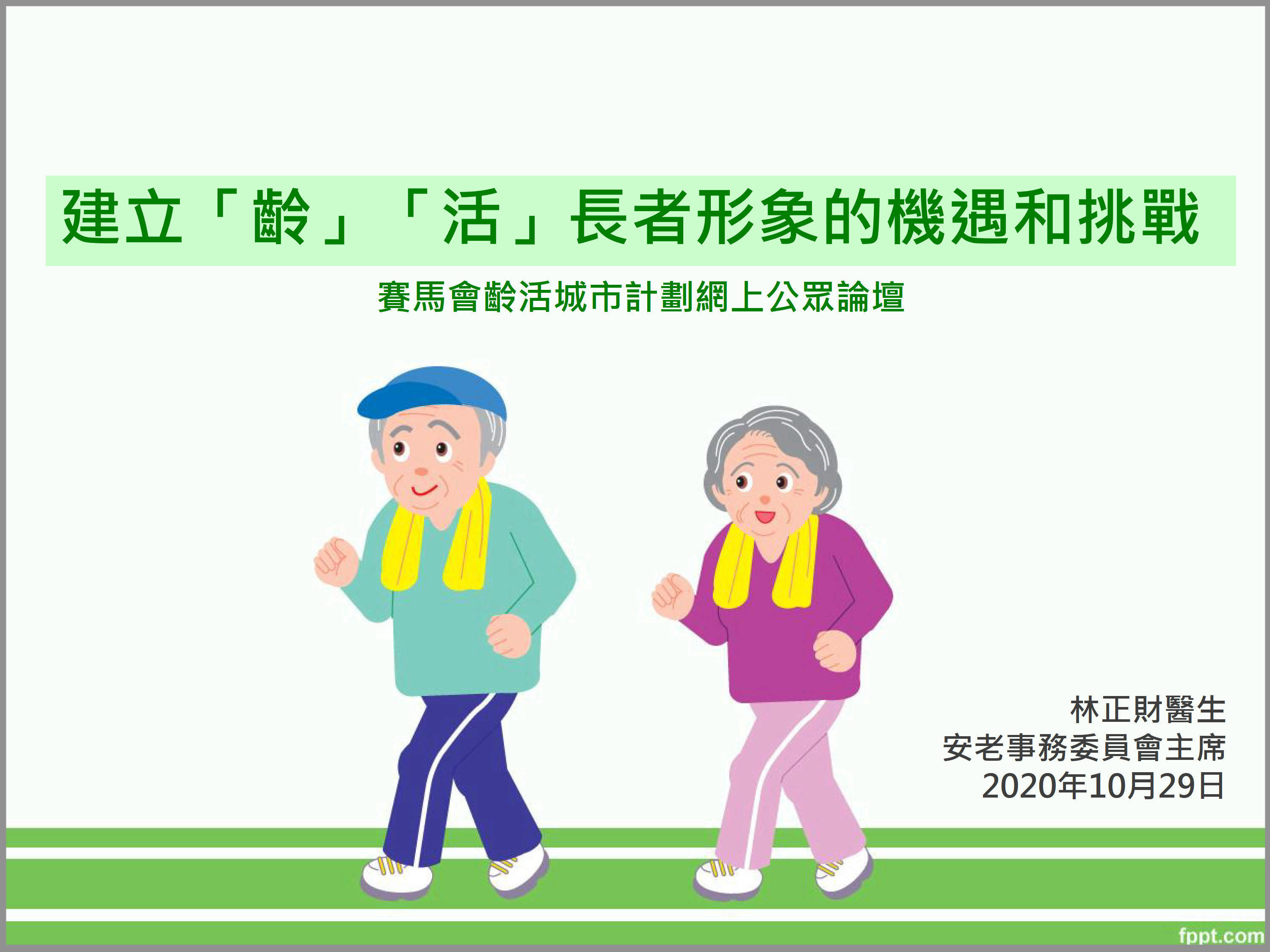 ---
Speaker: Dr Alma AU (Associate Professor, Department of Applied Social Sciences, The Hong Kong Polytechnic University)

Title: The implication of the key findings of Jockey Club Age-friendly City Project Baseline Study to the promotion of Respect and Social Inclusion for the elderly (in Chinese only)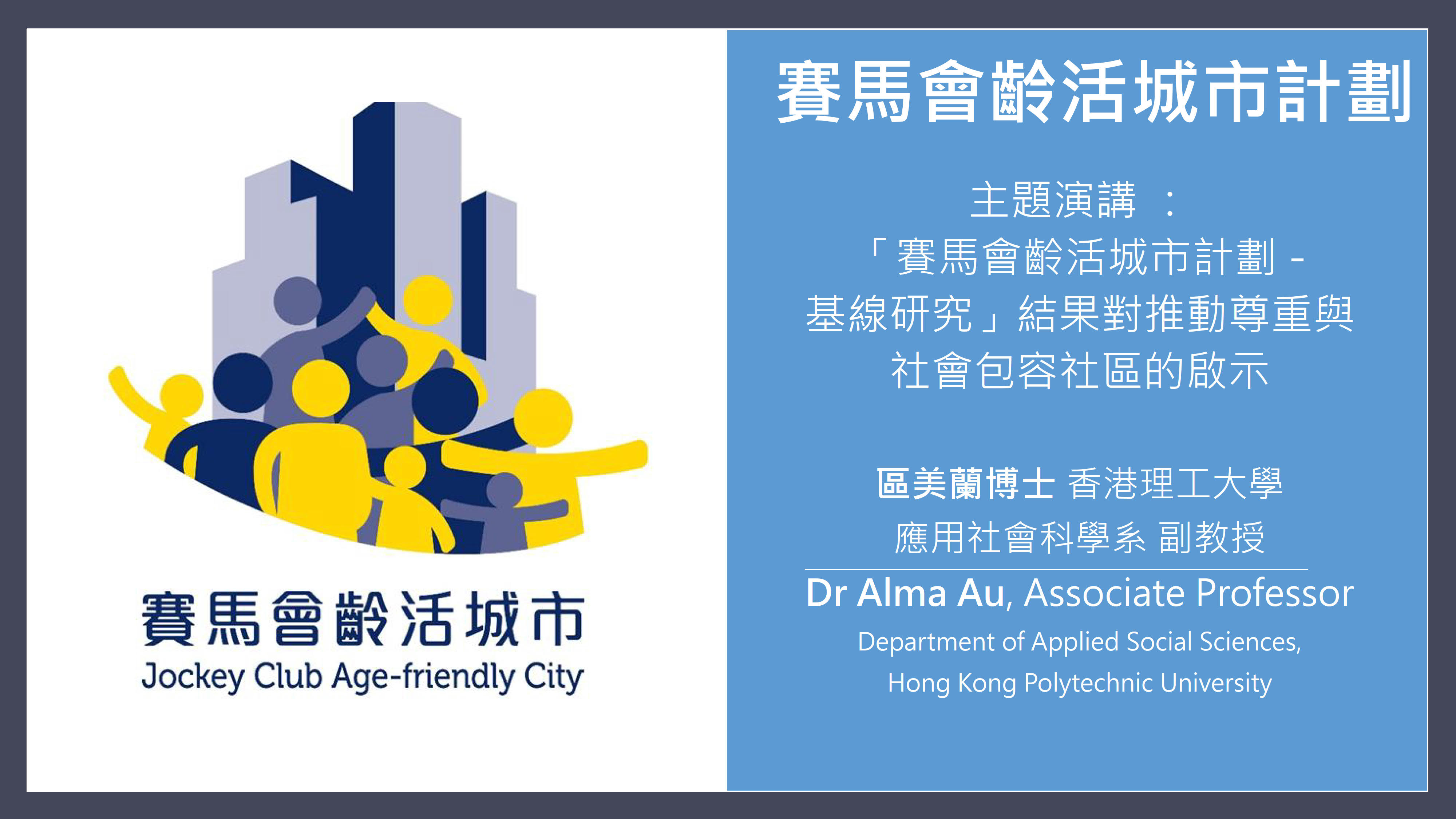 ---
Speaker: Mr CHU Man-kin, Ricky (Chairperson, Equal Opportunities Commission)

Title: Promoting positive image and culture of respecting for the elderly (in Chinese only)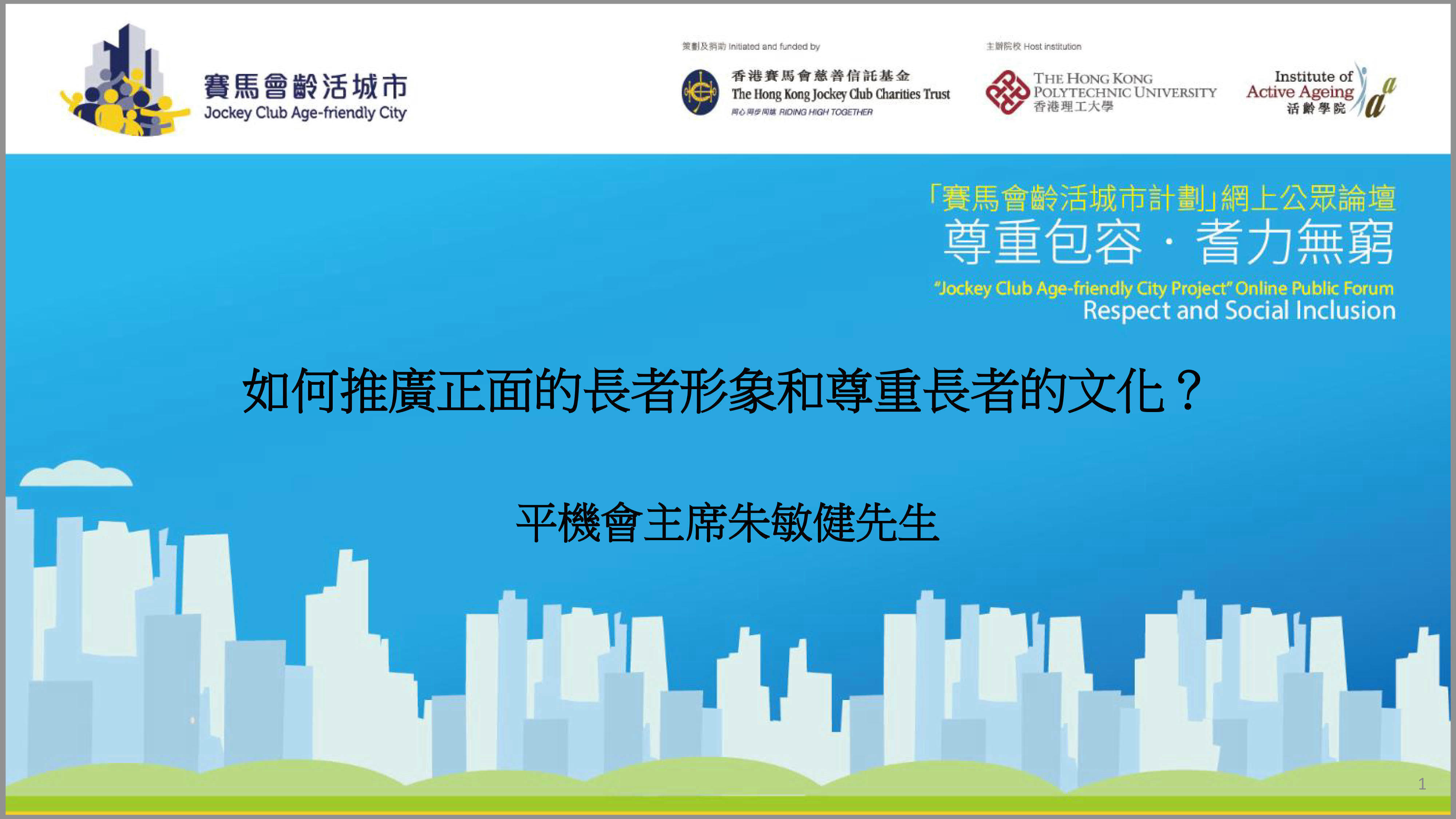 ---
Speaker: Ms SZETO Wai-chu, Rachel (Chief Officer (Elderly Service), The Hong Kong Council of Social Service)

Title: The virtual and real being of social integration (in Chinese only)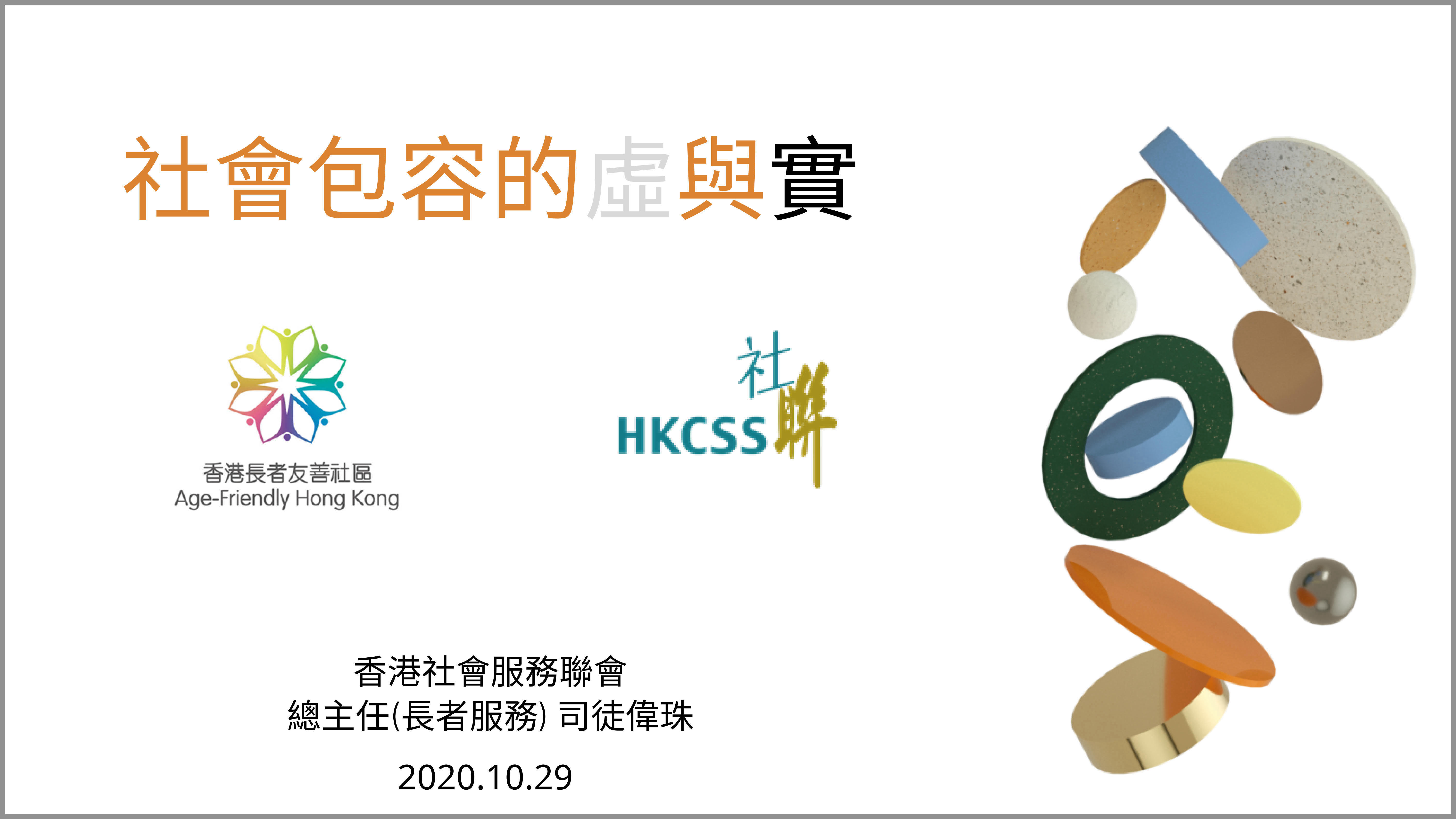 ---
Speaker: Mr CHAN Ho-man, Herman (Co-Founder & Executive Director, Eldpathy)

Title: Attaining respect and integration through intergenerational acitvity (in Chinese only)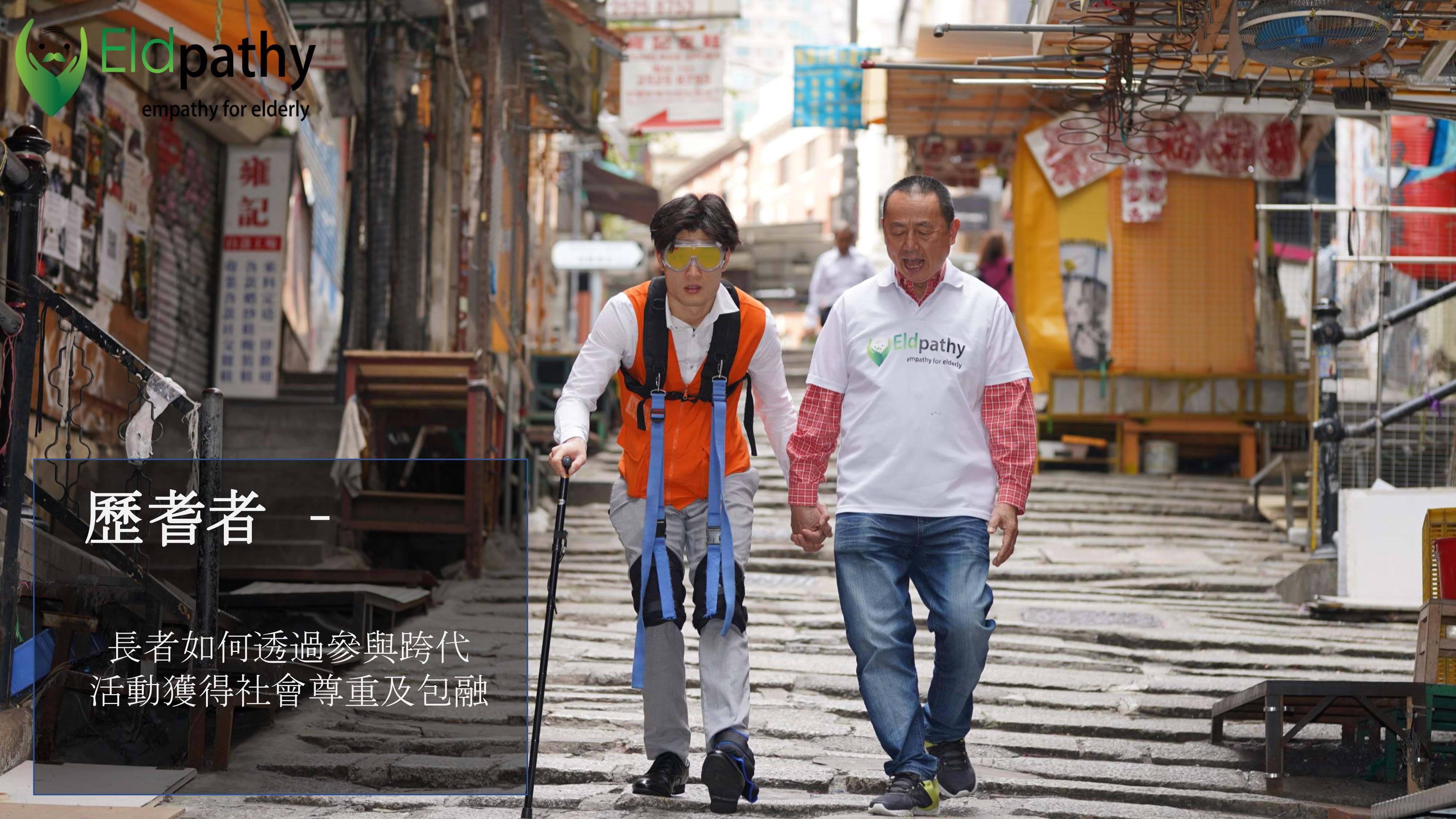 ---
Speaker: Ms Zip CHEUNG (Founder & CEO, OHH Dear Communications)

Title: Success in promoting active ageing with social media and silver-hair model recruitment (in Chinese only)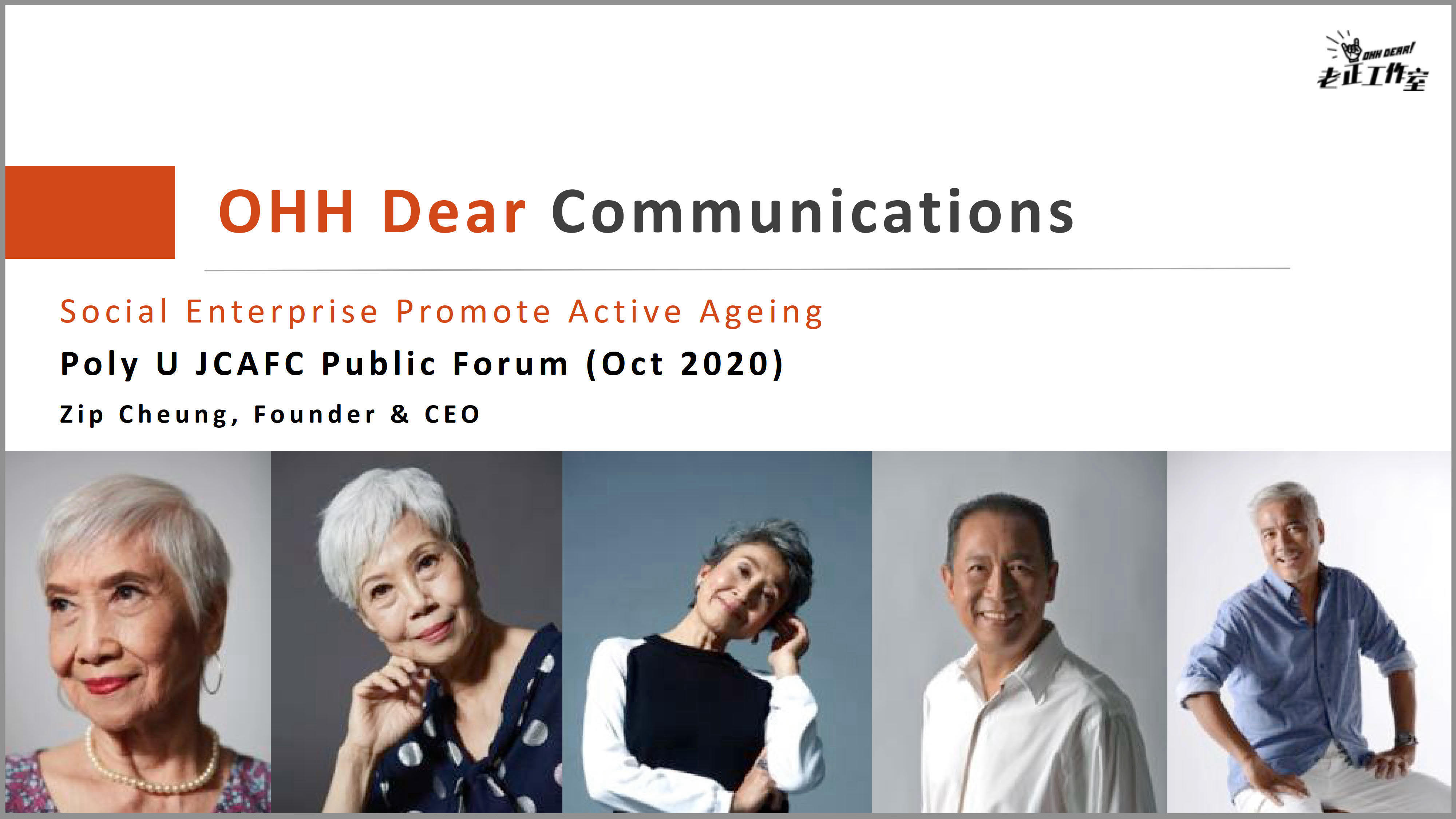 ---